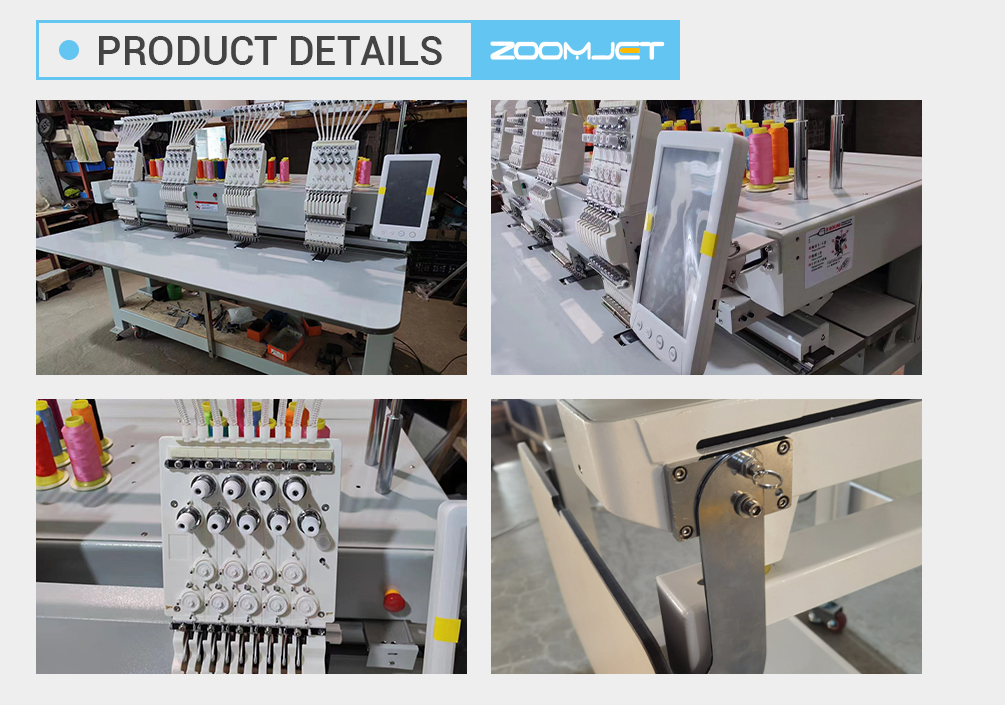 Features:
1. Widely used for flat embroidery, cap embroidery, and finished garments embroidery
2. Color LCD display showing real-time stitching
3. Pre-sew design trace capable
4. Electricity: 110V/60Hz or 220V/50Hz available
5. Keeping current data or work when there is an emergency stop or power off
6. Switch of Cap/ flat embroidery mode eliminating hitting the frame.
7. USB port with fast data transmission and good compatibility
Computerized 4 heads embroidery machine is suitable for shirts, uniforms, jackets,
caps, hats, bags, aprons, towels, gifts, drapery, pillow case, bed sheets,s and more.
The list goes on and on. People always like to decorate their garments or products
with their name or logo, to be identified or to be personalized, for leisure or for
business, for fashion or for advertising.